Mend's Support Team is proud to assist patients, providers, and staff with immediate technical support.
Here's how to reach us!
Live Chat
Every page of the Mend portal contains a Need Help? button at the top right. Simply tap the button to open a live chat with us!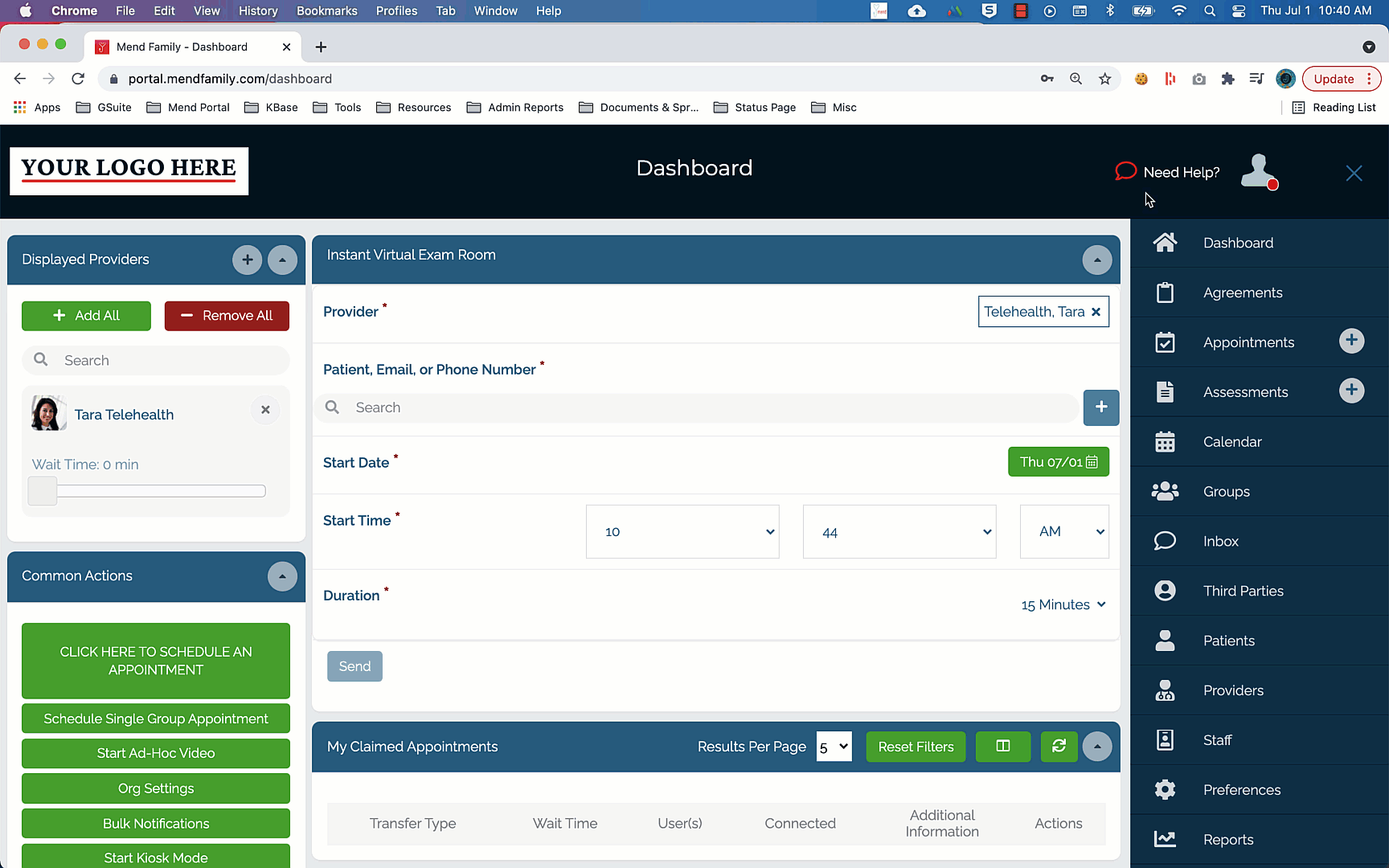 Our automated response system provides instant responses 24 hours a day, 7 days a week. Our live and local agents are available Monday to Friday 8am-11pm, Saturday 10a-6pm EST.
Note: Agent availability on holidays is determined by appointment volume on our platform for that day.
Email
You may always reach our support team by email at BestService@Mend.com.
Response times for emailed support requests varies depending on the nature of the request, but will not exceed one business day.
If you need assistance with any of the following, please contact your healthcare provider directly. Mend Support cannot assist with:
Medication prescriptions or refills

Billing, refunds, reimbursements, insurance coverage, or co-pay amounts

Office policies, such as cancellation fees or penalties for no-show/missed appointments

How long to wait if your provider has not yet joined your scheduled video visit

ALL medical concerns, such as side effects or new complaints
If you think you may be having a medical emergency, please call 911 immediately.